DUAL WEDDING PHOTOGRAPHY & VIDEO PACKAGES
---
We strictly limit the amount of work we accept each year so that we can provide a dedicated service. We advise booking early to avoid disappointment. You are under no obligation to take out both services (video & photography) with us. We'll quite happily work alongside another business.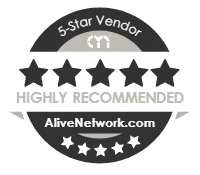 DUAL PHOTOGRAPHY & VIDEO HIGHLIGHTS
---
£200 with any Photography Package
Complement our Half-Day, Standard or Premium Wedding photography packages with a Short 'N Sweet highlight video (approx 3-5 mins) for sharing online. The video will be shot by myself during appropriate gaps in the day. The video will be set to any one music track of your choosing and shot discreetly. No live audio will be recorded.
All same features of your chosen Photography Package
Your choice of music track*
Available online in HD to share with friends & family
*If permitted by YouTube
IMPORTANT NOTE:
This package does not provide continuous video recording, nor live audio. It's ideally suited towards clients where video is not as important as the photography. The video is shot by the photographer and they will use their discretion what to film without negatively affecting the photos. For a full-length, comprehensive cover, please upgrade to the Feature Film options below.
DUAL PHOTOGRAPHY & FEATURE LENGTH FILM
---
FEATURE FILM ADD-ON
£600 WITH ANY STANDARD & PREMIER PHOTOGRAPHY PACKAGE
Our most popular package covering both the video & photography for a very competitive price.
Our Photography plus Feature Film package comes with a dedicated videographer (in addition to myself as your photographer) to ensure all those big (and little) moments are captured. Footage will be recorded from Guest Arrivals until your first dance and carefully edited into the choice of a Highlight Video (approx 10-20 mins) or an Extended View feature film (approx 45+ mins) featuring uncut speeches and main ceremony.
All the Features of your chosen Photography Package plus:
Dedicated Videographer from our Support Team for up to 8-hours (starting Guest Arrivals, ending with First Dance – overtime available)
Carefully selected cameras & lenses for best quality
Filmed in HD
Discreet Microphones for great sound
Your choice of music*
No posing required!
Presented as a digital download
OPTIONAL VIDEO EXTRAS
Additional Filming – £100 per hour | Disc Production (DVD or Bluray) £95 (includes first copy) | Guest Messages £50 | Online Music Highlight Montage £100 | Additional Video Camera Operator £350
We accept:

We have filmed weddings all across the UK over the past few years including London – Birmingham – Milton Keynes – Liverpool – Manchester – Dudley – The Cotswolds – Cheltenham – Bristol – Cardiff – Swansea – Port Talbot – Neath – Brecon Beacons – Worcester – Malvern – Leeds – Blackpool – Workington – Lake District – Watford – Chester – Sheffield – Doncaster -Reading – Swindon – Kettering – Coventry – Stoke On Trent – Stafford – Telford – Ironbridge – Wolverhampton – Solihull – Shirley – Cambridge – Essex – Hertfordshire – Buckinghamshire – West Midlands – Yorkshire – Cheshire